Full line up of Chrome devices for every business need
Chromebooks
Chromebooks are easy to use, get faster over time and are built from the ground up to be secure. Explore devices with a range of specs, designs and price points.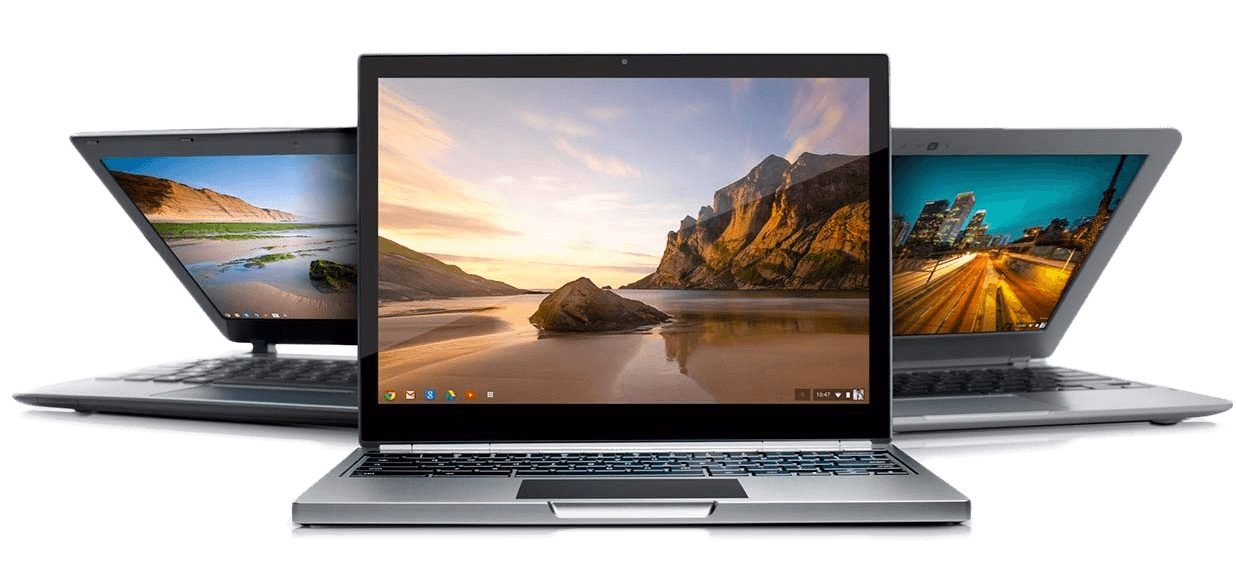 $

589.00

anemptytextlline

---
Chromebox for Meetings
Chrome devices for meetings bring high-quality video conferencing to any room. Available for personal spaces as well as conference rooms up to 20 people.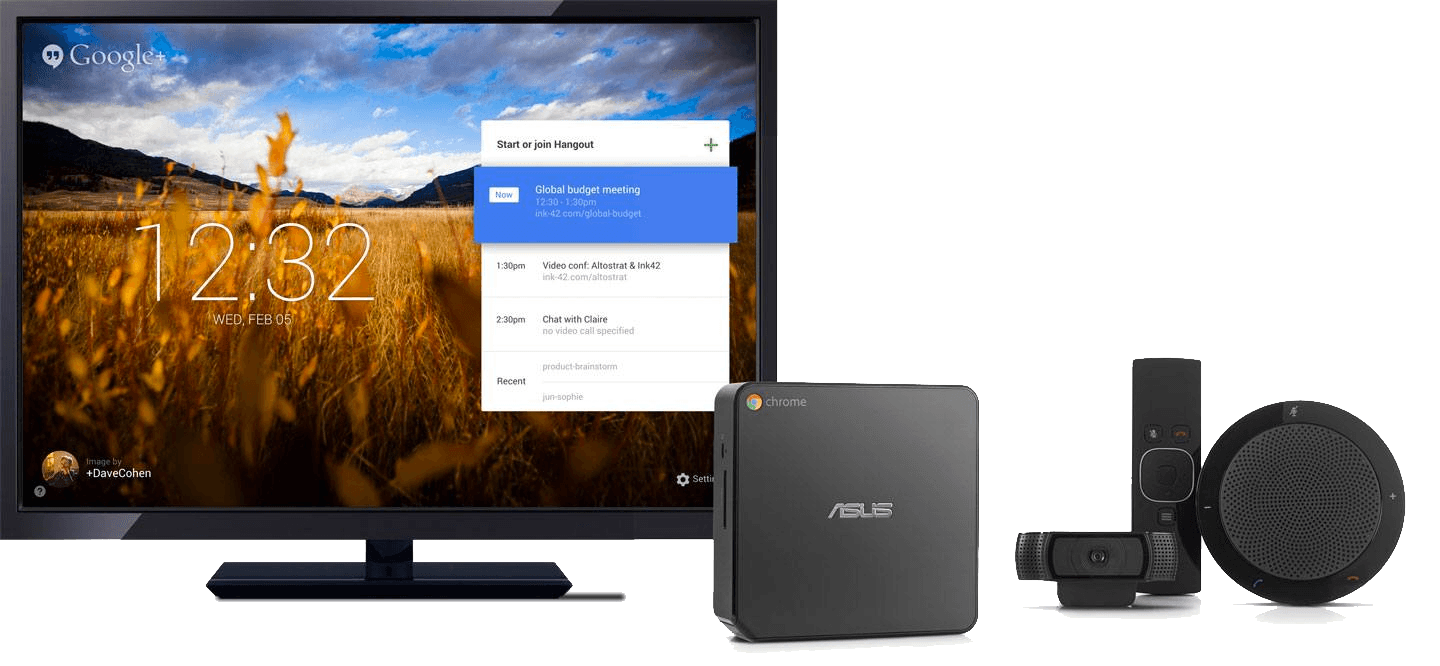 ---
Chromeboxes
Chromeboxes are sleek, compact computing devices that are suitable for everyday work as well as for digital signage and kiosks.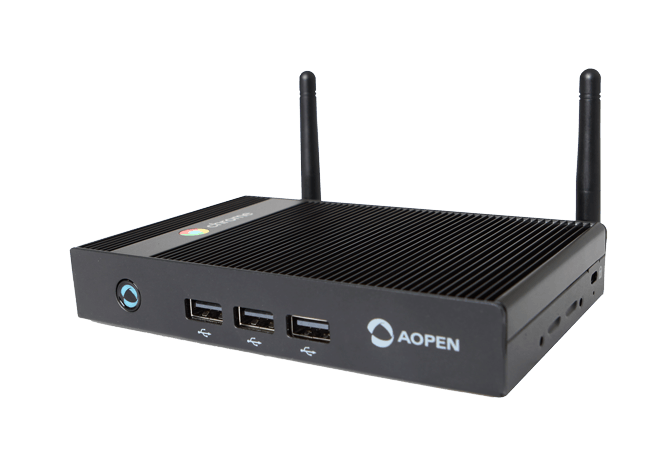 AOPEN Chromebox Mini
Small, but powerful: the smallest enterprise-ready Chromebox today. This is a highly reliable and powerful enterprise grade solution that operates 24/7 under tough conditions (up to 40ºC).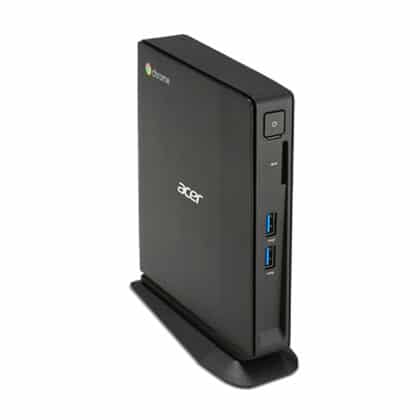 Acer Chromebox
Celeron® 3205U processor Dual-core 1.50 GHz, Intel® HD Graphics, 2/4 GB, 16 GB SSD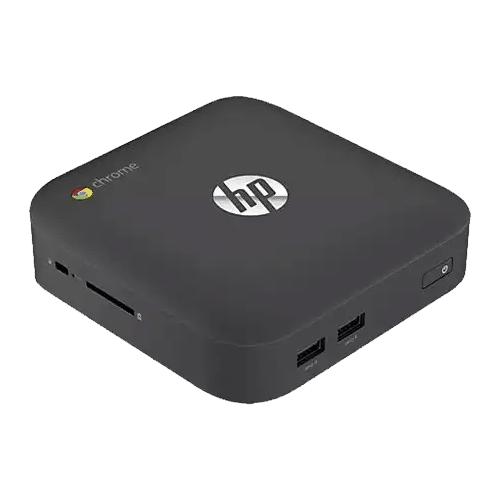 HP Chromebox
4GB DDR3 RAM, 16GB SSD, 802.11a/g/n, BT, Chrome, 1yr Warranty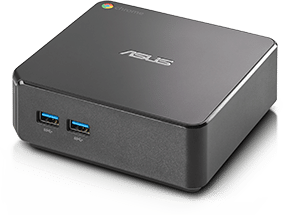 ASUS Chromebox
CELERON 3215U, 4GB, 16G SSD M.2, GB LAN, 802.11ac, BT4.0, CReader, HDMI,DP, 1yr Warranty
$

859.00

anemptytextlline

---
Chromebits
Chromebits allow you to turn any screen into an affordable computer or digital sign.
Chromebit
Small form factor for turning any screen into an intelligent display.
Hard drive: 16 GB
Processor: Rockchip 3288
Memory: 2 GB
Graphics: ARM Mali-T764 quad core GPU
Wi-Fi: 802.11ac (supports a/b/g/n/ac)
Dimensions: 123 x 31 x 17 mm, Weight: 75g

---
Chromebases
Chromebases are simple all-in-one devices perfect for desktop computing and easy-to-deploy kiosks.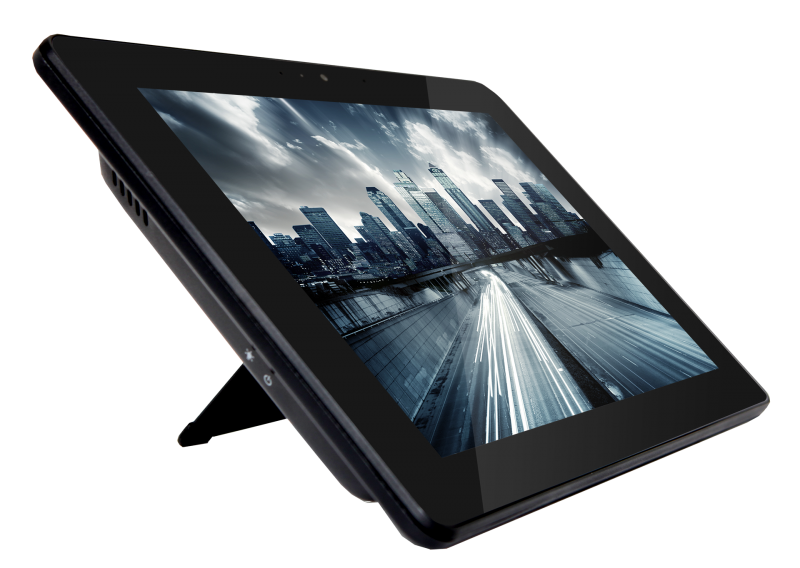 AOpen Chromebase Mini
Commercial grade, 10.1 inch, all-in-one solution