Everything you need
to
get
anything done.
Access documents anytime, anywhere
Work seamlessly across your browser, mobile device, tablet, and computer, whether you are online or offline.
Sync your device to the cloud with Drive File Stream, freeing up disk space and network bandwidth.
Secure, simple video conferencing
Google Meet delivers seamless, reliable, and simple video conferencing

Connect with up to 250 meeting participants and record meetings directly to Drive
Easily share recordings with those who couldn't attend.
Interopable with Zoom
Secure, private, and fast email
With Gmail, boost your productivity with features such as:
Safely store your important emails and data

Admins can centrally manage accounts across your organisation

Simply create group mailing lists such as sales@yourcompany.com.au
View emails, chats, tasks, calendar and more all in one place
Collaboration
Work on the same file at the same time and see changes as they happen.

Changes are automatically saved in real-time – no more version control issues or emailing documents back and forth.

Easily create surveys and forms to get valuable insights from your team

Works with Microsoft Office: Schedule and join meetings directly from the Outlook calendar with the Meet plug-in.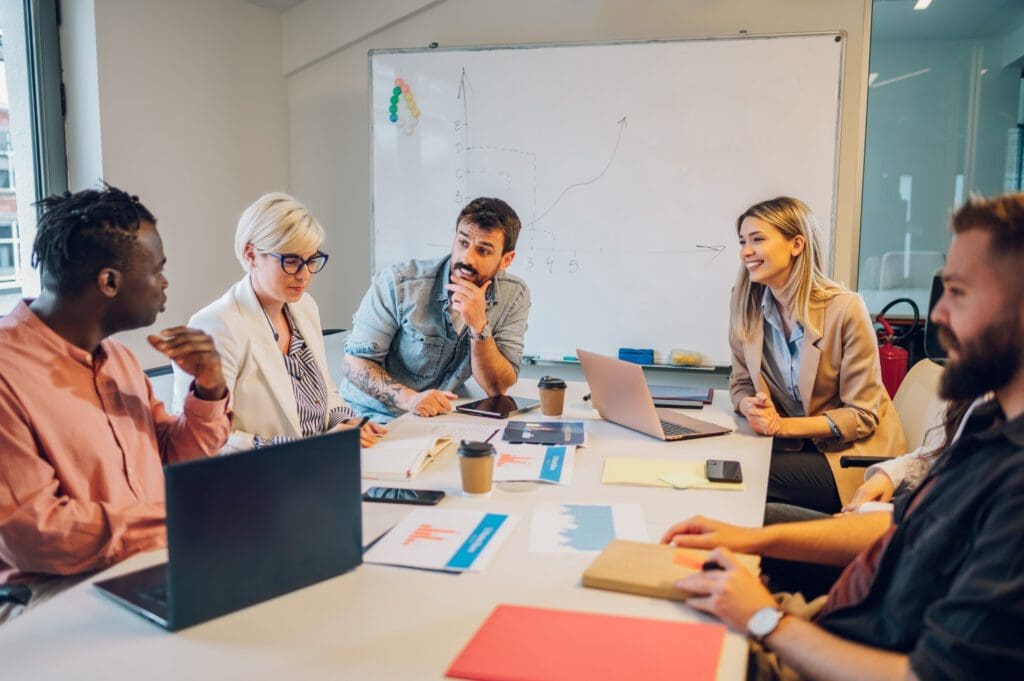 A lost phone. A stolen tablet.
How will you stay secure?
Mobile Device Management
Keep your company's data secure with mobile device management (MDM). You can require screen locks, strong passwords, and erase confidential data with device wipe or selective account wipe for Android and iOS.
2-Step Authentication
In addition to mobile device management, 2-Step Authentication ensures every account is secure. Upon signing into their account, users will be required to authenticate their login with a code sent to their phone or inserting a unique security key into their device.
Keeping your data private and secure
Your data is protected and private. Google Partners cannot see your private documents or emails. We can help you manage your Admin Console and recommend changes and modifications.
Advanced Admin Controls
Add and remove users, set up groups, and add security options like 2-step verification and single-sign-on (SSO), all from one centralised admin console.
We work Google
Geeks on Tap have access to the latest training and best practices straight from Google. Our knowledge and experience across the whole Google Eco-Systems allows us to connect with the right people at Google to get the best outcome for you and your business.
Access to special offers
At Geeks on Tap, we care about the outcome before income. Partnering with Google since 2010, we have established connections and are aware of particular offers or promotions that can help your business get the most out of technology. We actively work with you to ensure you have the best offers and outcomes.
Expertise where it matters
We have the knowledge to provide you with solutions across your entire IT operations, whether you are looking for someone to help with your digital workspace, augment your existing IT Team or to help manage your whole network.
Peace of mind
We are required to maintain certification, training and meet specific targets in order to keep our Google Partner status. We have been working with Google since 2010, and have managed the migration of more than 10,000 accounts to the cloud.
Why choose a Google Partner?