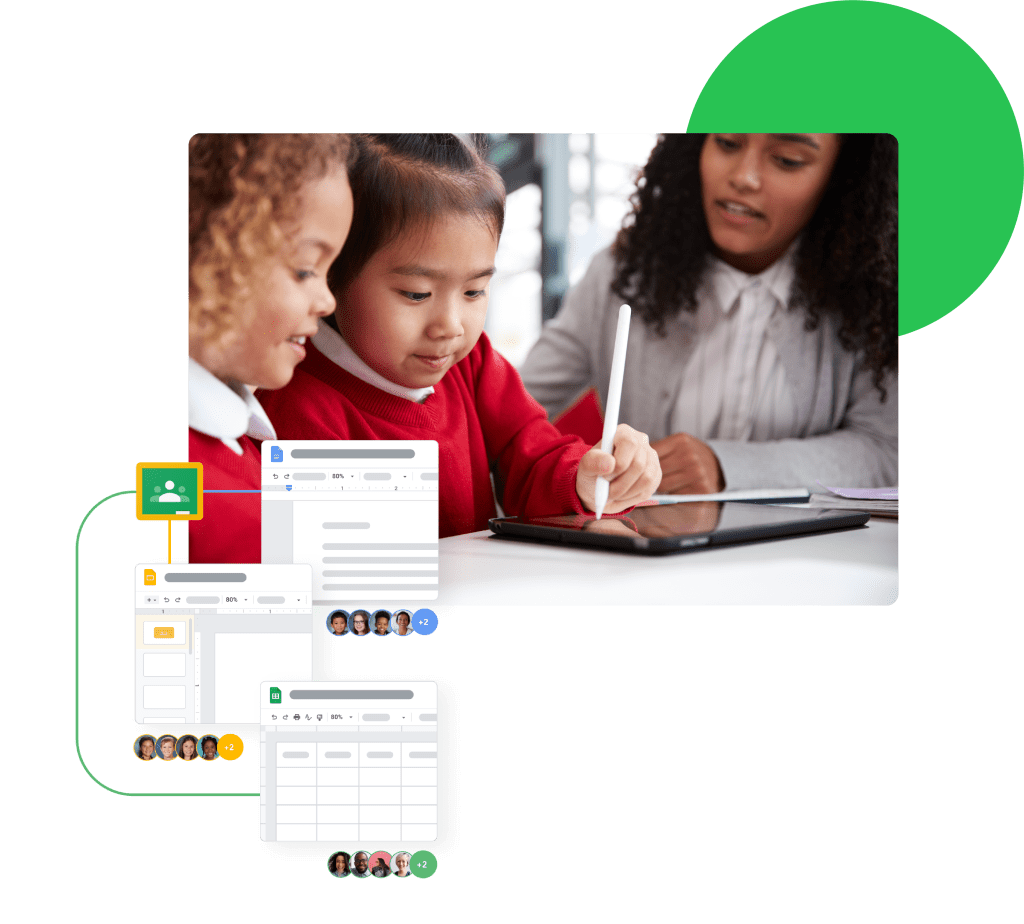 Transform learning with innovative tools for classrooms of every size and budget
Why choose Google for Education?
Impactful
Educators can provide instant feedback and track a student's progress to improve performance. Tools such as Google Classroom also help free up educator time so that they can focus on what they do best: teaching.
Enhance class instruction
Utilise easy-to-use learning tools for better collaboration and connection. Tap into deep resources of content, lesson plans and activities with the Google for Education Resource Library. 
Easy
Make setup and management simple with these scalable loud-based tools. Equip your teachers and students with user oriented devices and software that require little professional development.
Affordable
Configure Google for Education to serve your school's size and needs at low cost. With Google for Education, you will recieve access to 24/7 support and integrated best-in-class security.
Versatile
Keep learning anywhere, anytime and on any device with Google Workspace for Education. The tools encourage collaboration, creativity and critical thinking, and let teachers work one-on-one or with the whole class.
Boost productivity
Google for Education enhances teacher productivity by providing a platform for creating, organising, sharing, grading and more. 
Advanced Admin Controls
Keep everyone's work, identity, and privacy safe with proactive security features and controls. Add and remove users, set up groups, and add security options like 2-step verification and single-sign-on (SSO), all from one centralised admin console.
Mobile Device Management
Keep your school's data secure with device management that allows you to easily locate devices, require passwords, and erase data if needed.
Administration & Device Management
Google for Education KickStart
The Google for Education KickStart Program provides you with a tailored consultation to help you set up your admin console and configure key areas to align with best practices.
Google for Education KickStart
What's involved?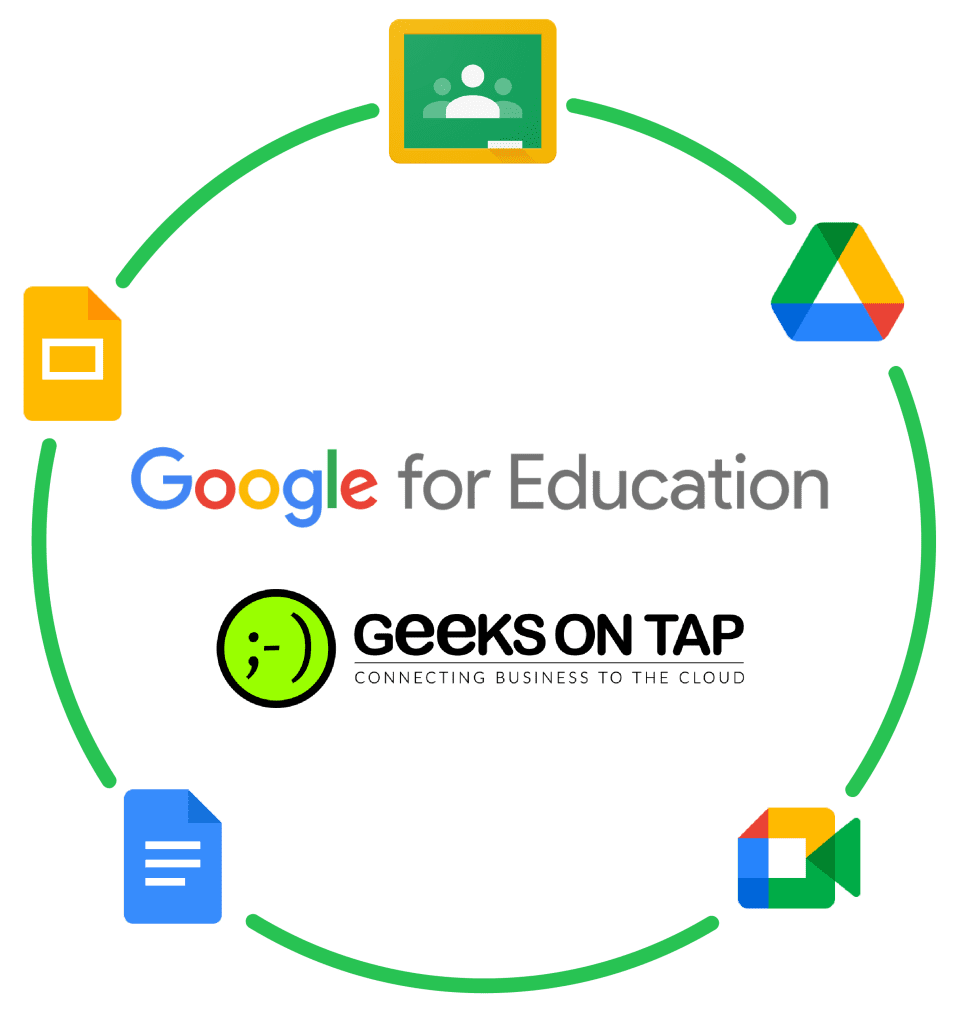 Kick Off Meeting
We listen to you and hear the concerns and needs you have for your school
Analysis
We work through and plan with you a process to move forward giving you an outline of what we will work through with you.
Set up and Configuration
Our trained staff will start working through best practices based on your needs.
Training and Guiding
Once the setup and best practices have been implemented, we'll guide you through using Google for Education to transform the learning experience.
Devices that power learning.
Learn more about how Google for Education is working to make learning accessible to all students. 
Chrome OS Flex is one of Google's latest innovations that converts any laptop to run Chrome OS.
Zero Touch Enrollment gets devices in your hands faster. With automated enrollment, you can quickly deploy Chrome devices to your whole organisation.