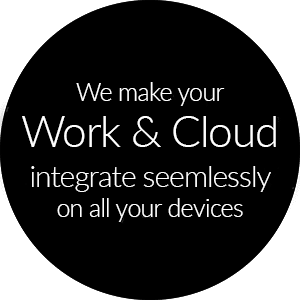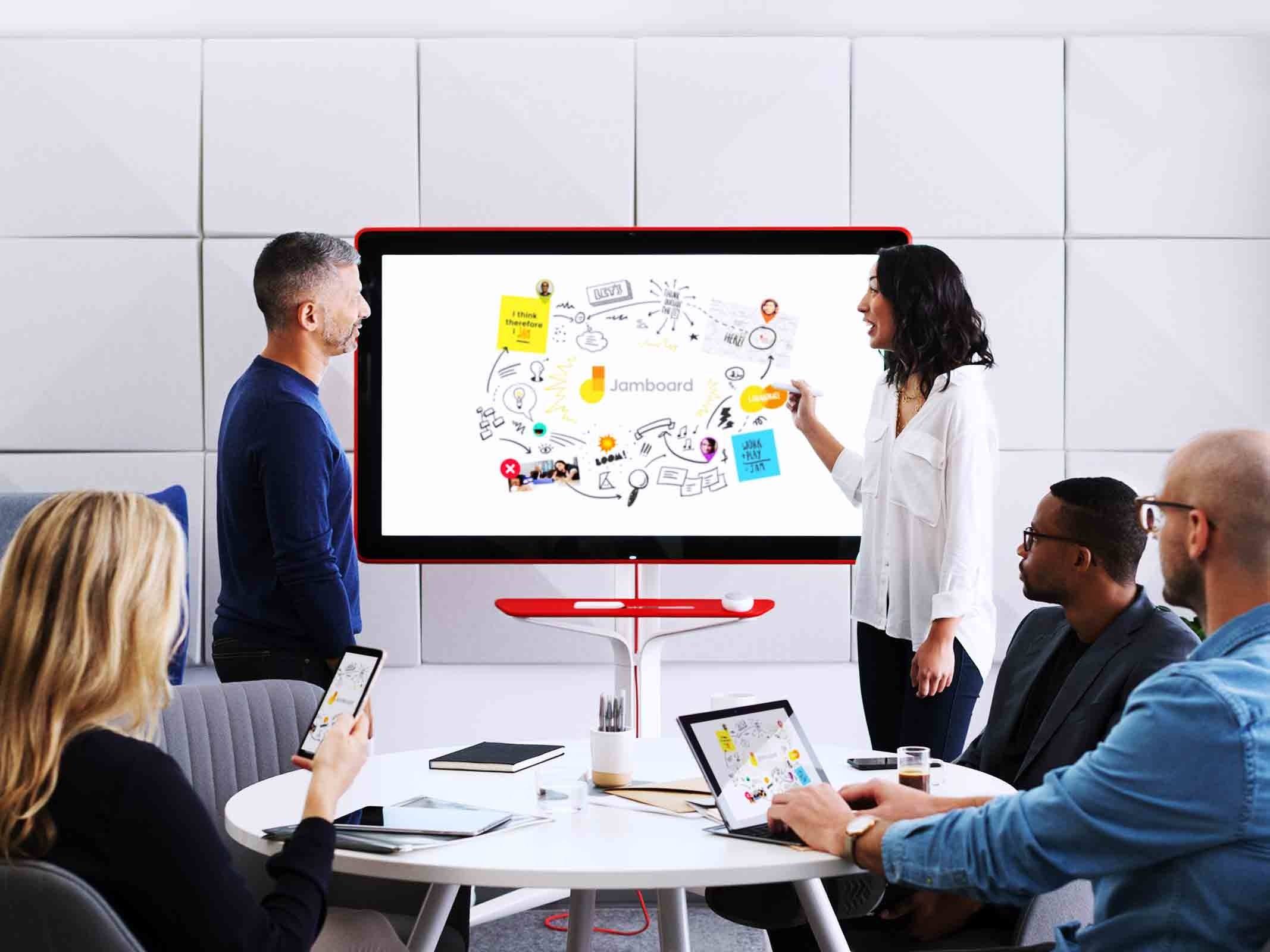 Available Now!
Click to Purchase
Let us transform businesses, one step at a time, to benefit from Google Cloud innovations.
We are cloud computing specialists and a certified

Partner
Let us transform businesses, one step at a time, to benefit from Google Cloud innovations.
Our online service will SET you up & SUPPORT you to
Work with the Cloud
All you need to do your best work, together in one package that works seamlessly from your computer, phone or tablet.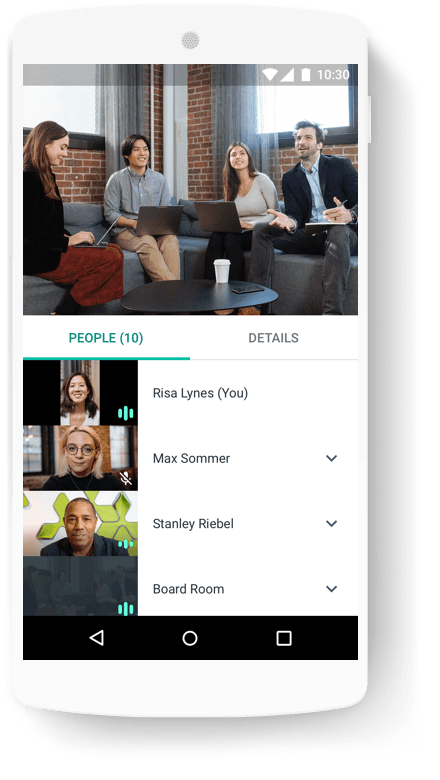 Interact using G Suite

Schedule meetings and connect with people in your business via video, voice or text. Save time and money on travelling expenses without losing your personal touch. Host an HD video meeting from anywhere using your computer, phone, or tablet. Give presentations, share screens, and send chats while you work.
CLICK TO INTERACT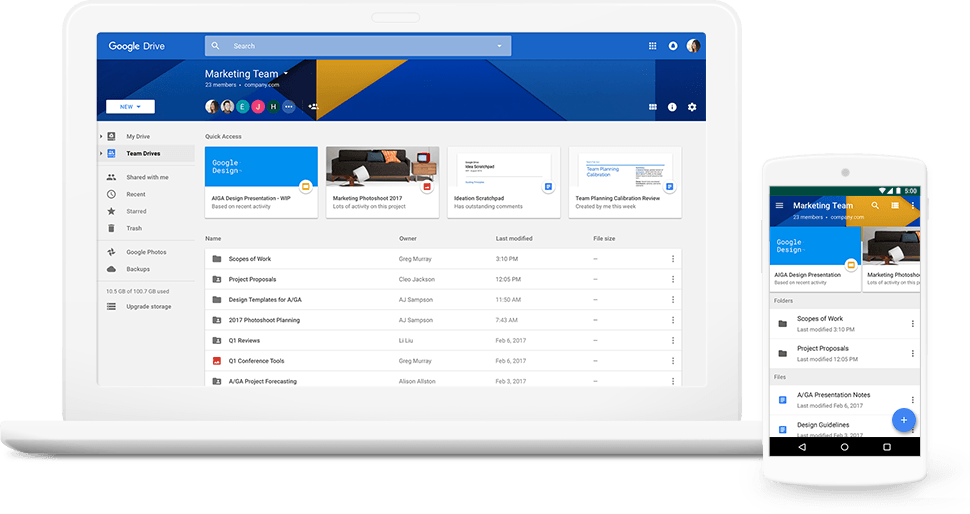 Store, Sync & Share with G Suite

Save all your work files in a single and secure cloud storage. Instantly share any file without sending large attachments over email. Access & sync them using any device.
CLICK TO SHARE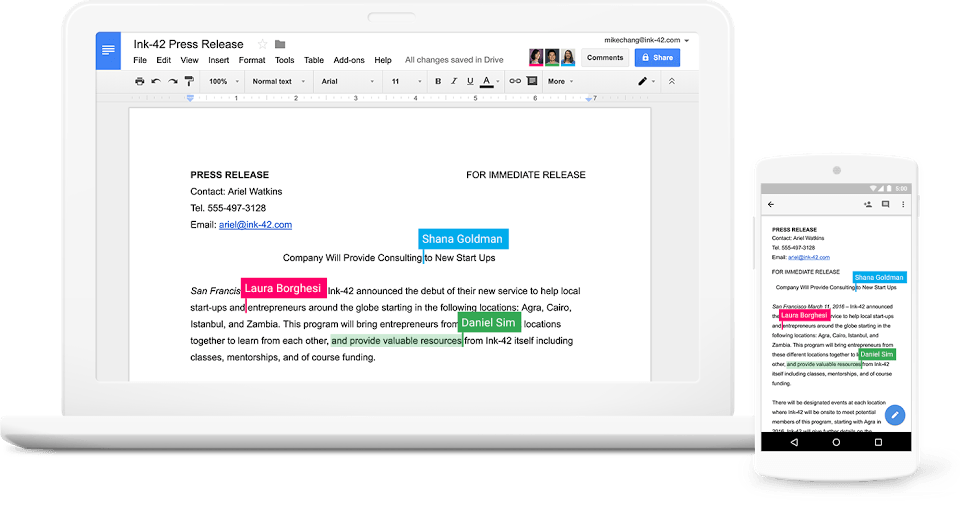 Collaborate via G Suite

Work on the same file simultaneously and see changes as they happen. Share files with anyone and edit Microsoft® Word, Excel, and Powerpoint files, too.
CLICK TO COLLABORATE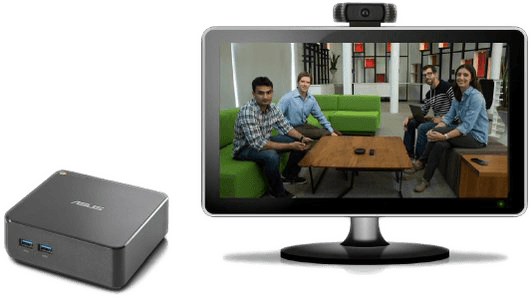 Operate on Chrome

Maximise your Chrome devices with the best of modern applications on the web, with security & easy central management for your kiosks, video meetings, signage or just everyday use. Chrome devices are built to keep working with simple, redundant architecture and no moving parts.
CLICK TO CHROME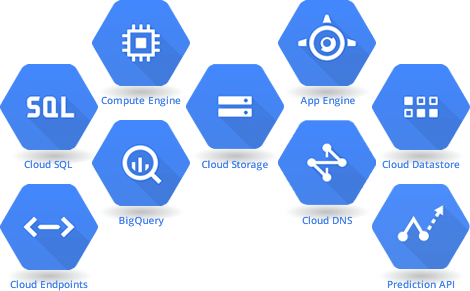 Compute with GCP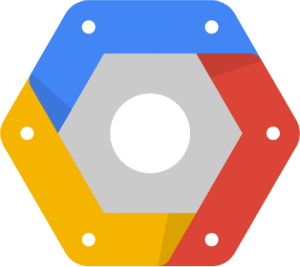 A Google Cloud Platform (GCP) frees you from the overhead of managing infrastructure, provisioning servers and configuring networks. With it, you can build, test, and deploy applications on highly-scalable and reliable infrastructure for your website, mobile app, and backend solutions.
CLICK TO COMPUTE
Communicate using the Cloud
Free yourself with an internet-based telephony system integrated with Google G-Suite. Feature packed with sophisticated voicemail to email, fax, sms, call recording, in-cue announcements and more. Keep your existing number. No contracts. Just simple monthly billing with competitive call costs.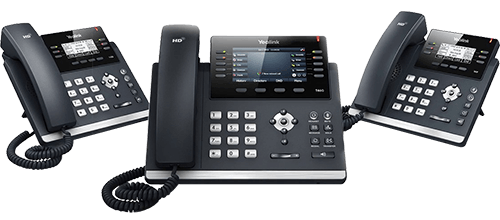 Internet Telephony
Cloud based ipPBX systems can bring successful solutions to your business. You can improve both internal and external communications. Features sets like voicemail to email, twinning of mobile phones to users extensions so they can choose to pick up on desk or on mobile as well as configure ringing groups so that inbound callers a more likely to get through to the correct people. we can organise music on hold or promotions on hold as well.
ipPBX helps you manage cost with sensible call plans that minimise "sunk costs" that is no line/ISDN fees, no line hunt fees.
ESCAPE PHONE CONTRACTS
Manage & Monitor from the Cloud
Outsource your IT requirements and device management, security and support to Google certified experts. Reduce IT operational, re-training and recruitment costs without compromising on operations. Streamline your business processes to focus on core competencies. Leverage on our help desk support for IT services.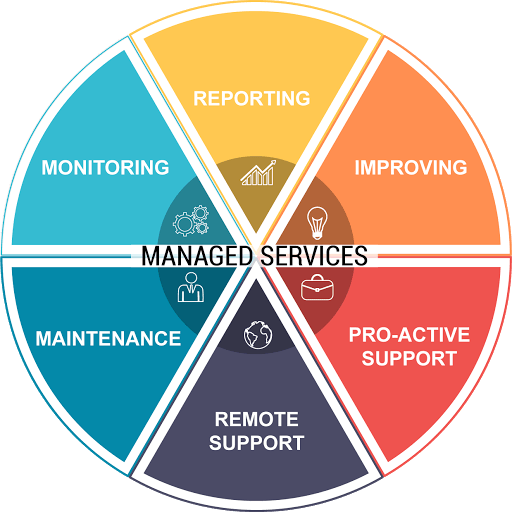 IT Managed Services
Over time, we have seen a greater reliance of the use of technology. The growth in what is known as the 'Internet Of Things', that is the inter-networking of connected devices, and the reliance of these connected devices is becoming the normal way of doing business. The need to better manage these devices, does not have to be more complex. It is in managing all the touchpoints which can include assets, employees, networks, devices, applications, operations and security that the benefit of managed services speaks for itself.
FIND A TROUBLE FREE SOLUTION
Move to the Cloud
Cloud computing is a paradigm shift from personal computers but we make it easy to adopt and fun to use. Any endeavour requires a cycle of transformation and consolidation to survive, thrive and grow. It has been likened to "changing wheels on a bike while riding it". Our change management team are adept at keeping on the path and the wheels turning while adopting technologies to power your next growth cycle.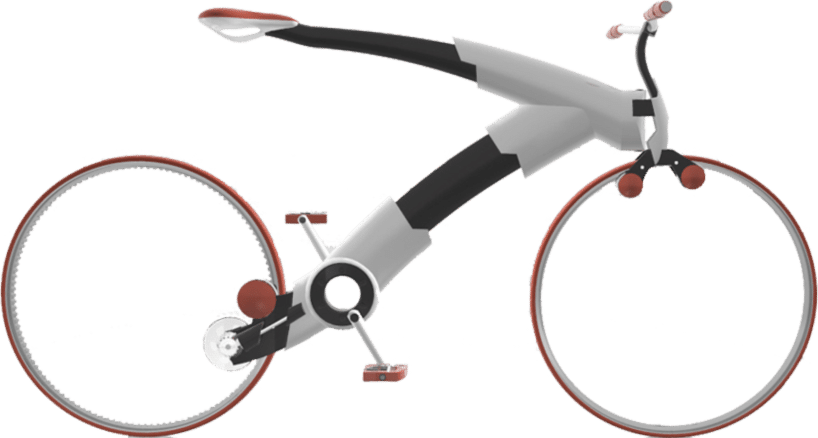 Consulting & Training
Any endeavour requires a cycle of transformation and consolidation to survive, thrive and grow. It has been likened to "changing wheels on a bike while riding it". Our change management team are adept at keeping on the path and the wheels turning while adopting technologies to power your next growth cycle.
GET IT DONE RIGHT
Extend your Cloud
We understand that you rely on many different tools to run your business day to day. G Suite is built to integrate with other commonly used solutions, so you can spend less time managing your software and more time growing your business.
Complimenting Cloud Apps
Take a look at these carefully reviewed applications that we recommend for G Suite.
Best-of-breed products packed with next-gen technology actively work together to detect and prevent advanced attacks like ransomware and botnets. See – and control – what's happening in real-time for simpler, better IT security management.
This is the most complete professional services automation solution in the market. Experience a fresh way to run your service and client operations, with one cloud-based app. It lets you automate mission-critical tasks so you can focus on more important things.
Start your E-Learning project in less than 5 minutes, and instantly deliver training to users worldwide. Docebo Learning Management System user interface is intuitive and easy to navigate for an unparalleled user experience.
The most comprehensive G Suite Data Protection against Leak and Loss disasters for SMB and Education. Your critical data will never be lost or leaked when protected by SpinBackup. Protect your data today or risk losing your business later.
AOPEN is a major electronics manufacturer and a leading providers of commercial products and applied business solutions. It specializes in two areas: ultra-small form factor computing for both home and business applications, and digital signage, from hardware to software and services.
Pipedrive is an easy to use sales CRM. It will track everything about your deals, from the conversations you've had to all the people involved in them. The visual pipeline lets you intuitively understand where all your deals are and move them forward toward a win.
Commerce has moved to the cloud, and customers could be anywhere. To meet them where they're at, hospitality and retail businesses are looking to get more from their POS software. Kounta works both Online and Offline, once your internet connection is restored your sales are backed up to the cloud.
Sennheiser is shaping the Future of Audio – a vision built on a 70-year history of innovation and a continued drive for excellence that is woven into our company's DNA and culture. Around the world, their employees share this passion in the pursuit of the perfect sound, creating products that exceed expectations and set new benchmarks in audio.
Accounting software with all the time-saving tools you need to grow your small business.
Xero is secure and reliable and our experts are here to support you 24/7. Use Xero's mobile app to reconcile, send invoices, create expense claims and view reports – from anywhere. Xero cloud accounting allows you to send online invoices to your customers.

Content management software Laqorr (pronounced la-core) is a cloud-based CMS designed especially for enterprise clients wishing to manage multiple devices all from the one portal. Manage multiple screens all from the one portal. There is no limit to the number of players or locations you can control with Laqorr. No servers or software to install, just connect your media player to the Internet, log into Laqorr and manage your content.

Simplify your online life with LastPass, the convenient and secure way to manage your passwords. Secure your LastPass account with a master password only you know, and keep the rest of your passwords locked up and easy-to-find in your LastPass vault. Not only is your vault locked with a password that's never shared with LastPass, we use bank-level encryption to scramble your data for secure transfer and storage.

Take G Suite to the next level with CloudPages. Shared contacts, user management and administration tool, single sign-on, password and email signature management, directory search and multi-language support. Search and manage your G Suite users and groups. Control User Provisioning & Deprovisioning, for complete G Suite user Lifecycle Management. Create policy governed self service passwords for your G Suite users enabling them to recover forgotten passwords.
A Document Management Platform built for people. Manage your documents and workflows, ensure compliance, and build business applications. AO Docs strive to build tools that help people in every industry and in every job function work smarter—giving them a way to easily capture, organize, process, secure, publish, and access their documents and information in the cloud.
DMARC (Domain-based Message Authentication, Reporting & Conformance – RFC 7489) is an email authentication protocol that gives insight into how email is delivered. DMARC gives email senders the ability to not only receive feedback about how receivers treat their email, but also the ability to inform receivers to reject illegitimate messages. DMARC is helping organizations of every size ensure reliability and prevent phishing and domain spoofing.
Curious to know more?
Let us show you how we can make an impact. Book an appointment with us. See how we can transform your organisation.
Book an Appointment
Companies we have impacted
These are just a few of the hundreds of companies we have helped.