Quick summary
We're bringing picture-in-picture to Google Meet to Chrome browsers on the web. You'll be able to see up to four video tiles of meeting attendees in a floating window on top of other applications.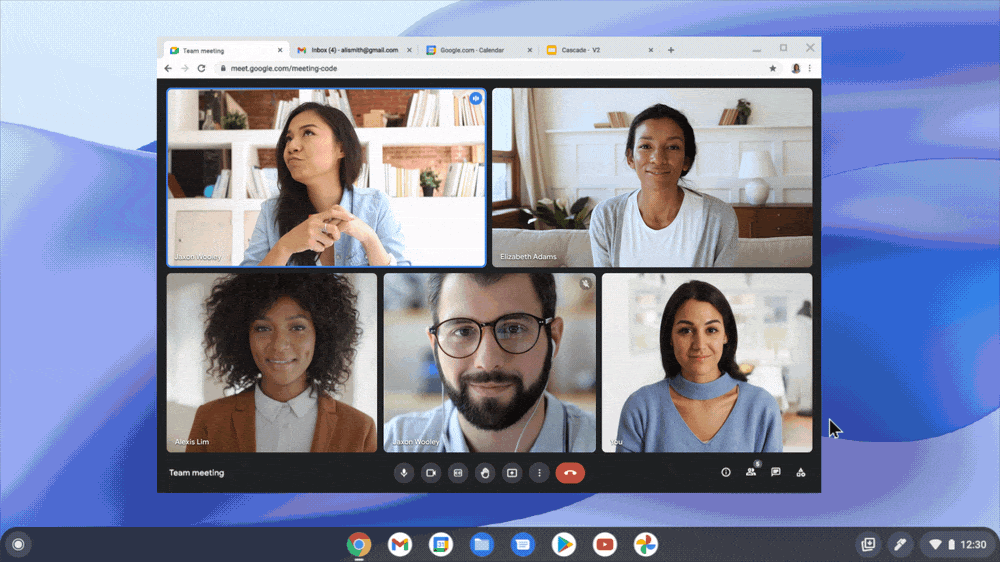 Additionally, you can now pin multiple video feeds. This will provide greater flexibility in how you combine people and content, allowing you to adjust the view in a way that best serves your meeting.
We hope these features make it easier for presenters and meeting attendees to stay engaged with their meeting. Visit the Cloud Blog to learn more about how we're
boosting communication and collaboration
for teams in Google Workspace.
Getting started
Rollout pace
Availability
Available to all Google Workspace customers, as well as legacy G Suite Basic and Business customers
Available to users with personal Google Accounts
Resources