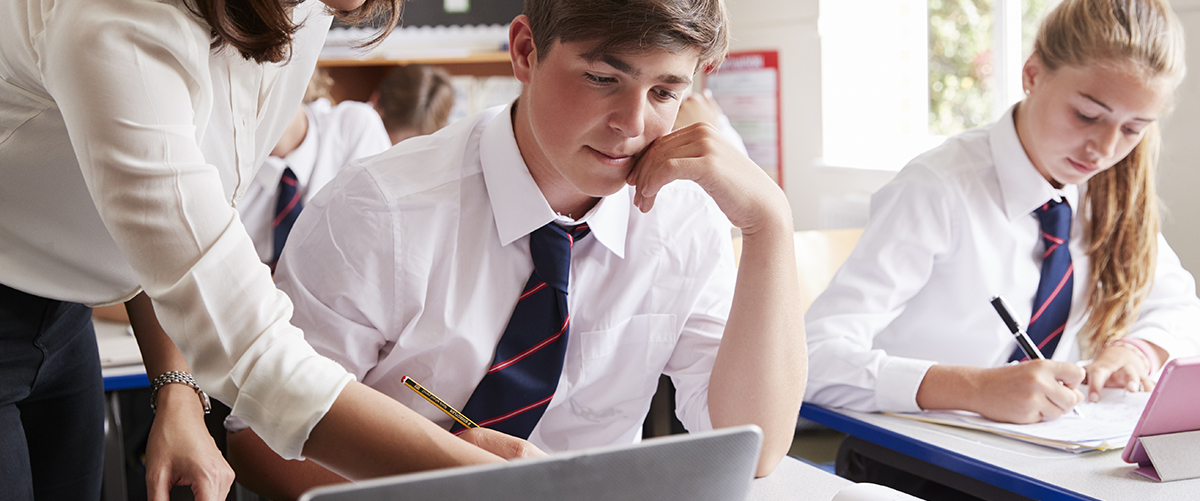 Bring technology to the classroom with Google
Tools for classrooms of every size and budget
Technology is transforming what's possible in schools — enabling innovative solutions to learning's biggest barriers.
With our suite of devices, apps, and resources, you can easily bring the power of technology to your classroom.
Contact Us To Find Out How
Why choose G Suite for Education
Easy
Setup and management is simple and these cloud-based tools scale easily across classrooms. The products are also easy for teachers and students to learn and require little professional development.
Impactful
Educators can provide instant feedback and track a student's progress to improve performance. Tools such as Google Classroom also help free up educator time so that they can focus on what they do best: teaching.
How to get started with Google for Education
When used effectively, technology can be a powerful catalyst for learning – that's why they created Google for Education.
Empower the team at your school to use technology effectively in the classroom with these resources
Contact Us To Find Out How

Contact us and we will connect with you and discuss your needs